Tiny Tech Learning Lab
Philadelphia Premium Daycare Center
Ready, Set, GO! Hit the ground LEARNING
6739 Limekiln Pike, Philadelphia PA, 19138
Tiny Tech Learning Lab prepares its students to excel as young leaders of tomorrow by combining an advanced early childhood education curriculum, tailored specifically for children, with first class childcare services. The Learning Lab offers a tri-focused curriculum which incorporates eco-healthy living, S.T.E.M, and learning through movement into the state standardized creative curriculum. Tiny Tech Learning Lab will be the first eco-healthy childcare facility in the area. The learning environment will be centered on sustaining the planet. Teaching children to care for the environment is important and crucial for their future. Your children's health is the reason we incorporate greener practices into our early care program.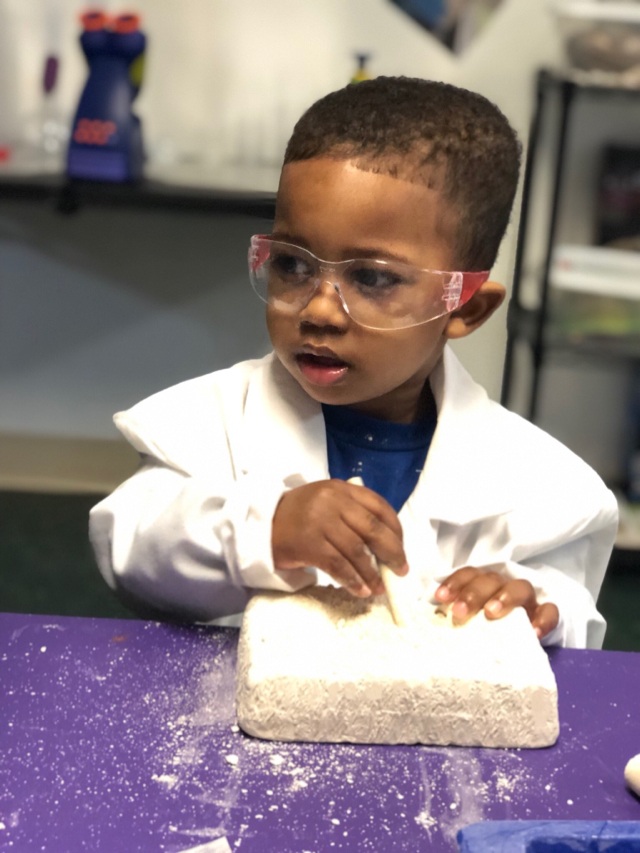 Tiny Tech Learning Lab has a tri-focused curriculum with the creative curriculum as it's base. The creative curriculum is fused with S.T.E.M, eco-health, and fitness. This is a custom curriculum developed by Tiny Tech Learning Lab's Administrator and Program Manager.
Tiny Tech is everything I could have wanted for my son. The teachers here have given him the love and support any parent would want their child to have when they aren't in their own care. I couldn't have asked for a better place to send my son.
At Tiny Tech Learning Lab we encourage healthy eating and will teach your child about well balanced healthy meals. In partnership with Mason Meals, our meals are prepared fresh daily. Mason Meals Inc, Is a Non Profit Sponsor under the Child And Adult Care Food Program (CACFP) that provides nutritious meals to child care facilities including breakfast, lunch, supper and snack.
ECO-FRIENDLY/
HEALTH & FITNESS
How is Tiny Tech Learning Lab Eco-friendly? Low VOC paint, certified green cleaning products, all food utensils and toys phthalate and BPA free, all food cooked fresh on site (no canned foods), eco-friendly pesticides, monitor indoor air quality, and more improvements to come. Stay tuned!
At Tiny Tech Learning Lab, we are big supporters of health and fitness. Your child will participate in many learning activities and lessons where movement is encouraged. We will take time out each day for physical fitness.
Education in Science, Technology, Engineering, and Math will be taught from birth at Tiny Tech. Providing children with opportunities to have early experiences in STEM supports children in their academic growth, develops early critical thinking and reasoning skills, and enhances later interest in STEM careers
Tiny Tech gives parents options! Select your communication style from emails, texts or apps! Get pictures and videos of your child's day! Staying connected to your child and Tiny Tech has never been easier.